The process is sacred.
This is the Sirimon way.
We take our craft seriously, rigorously combining systematic processes and artistry at each point. It all starts with the best ingredients and practices that have been tried, tested and refined. The finest starter cultures, natural rennet and whole milk harvested from the local community give our cheese its distinct flavour. But to achieve this, nothing is left to chance, exacting measurements, temperatures and times are meticulously monitored to ensure a consistently exceptional product. We pay attention to each and every detail, striking the perfect blend of art and science.
And before our cheese starts its journey from our home to yours, we test each wheel and block to ensure it meets our standards in colour, texture and taste.
No genetically modified, synthetic or artificial ingredients are used in the processing of our cheese. All our products are vegetarian and our factory is HACCP, Halal & ISO Certified.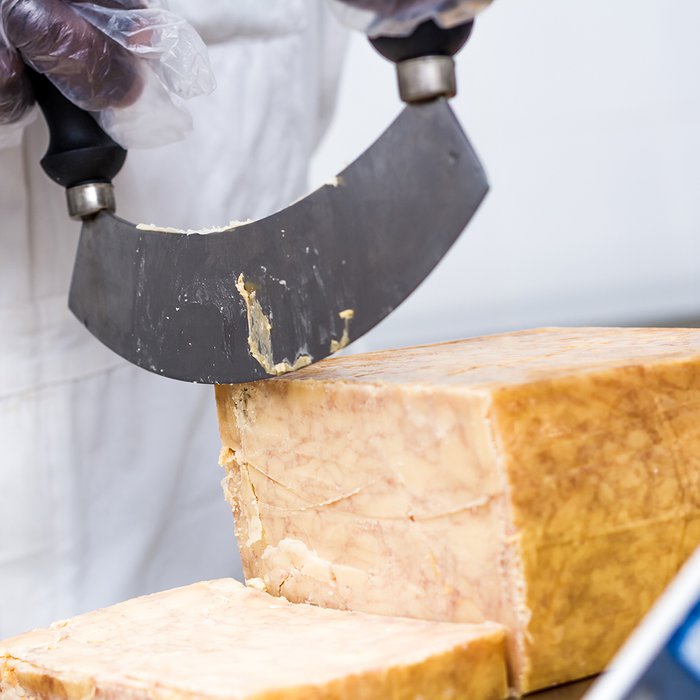 In delicate balance
We work with our local farming community to support, sustain and grow each other. We understand that our circle relies on each of us developing only the best in the cheese making process. And so, our process is efficient, consistent and most importantly in harmony with the earth; always striving to maintain the delicate balance that is our ecosystem. This is our way, the Sirimon way.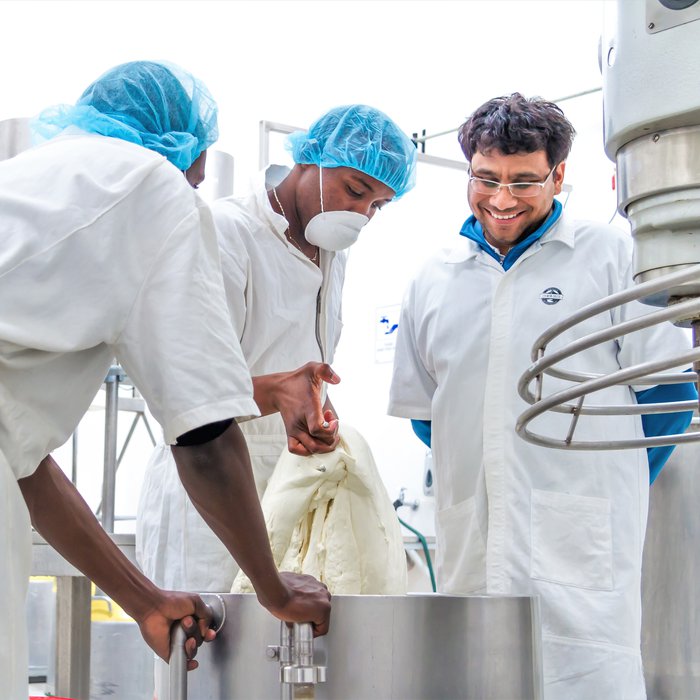 We learn together
Without the farming community, there would be no Sirimon Cheese. To ensure optimal livestock vitality and to help develop a better quality of life for the farmer, we consistently come together to conduct trainings. We listen to the challenges they face, and share our knowledge of how they can improve conditions. Little things like distributing a nutrient rich whey byproduct from our cheese-making process enables farmers to ensure their livestock are well fed and healthy. This is the Sirimon family way.