Sirimon Cheddar
Our Sirimon Cheddar is a firm-textured cheese which goes through the unique 'cheddaring' process to give it its distinctive taste and texture.
Our cheddar is available in three variants: regular, mature and a chili cheddar.
Regular Cheddar: mildly flavoured, matured for a period of 3 months.
Mature Cheddar: sharp taste with a long finish, matured for up to 7 months.
Chili Cheddar: lightly spiced and infused with bird's eye chilli sourced from Malindi.
Cheddar pairs well with grapes, salted crackers, a fruity red or white wine and adds texture and taste to cooked dishes.
Recipes using Sirimon Cheddar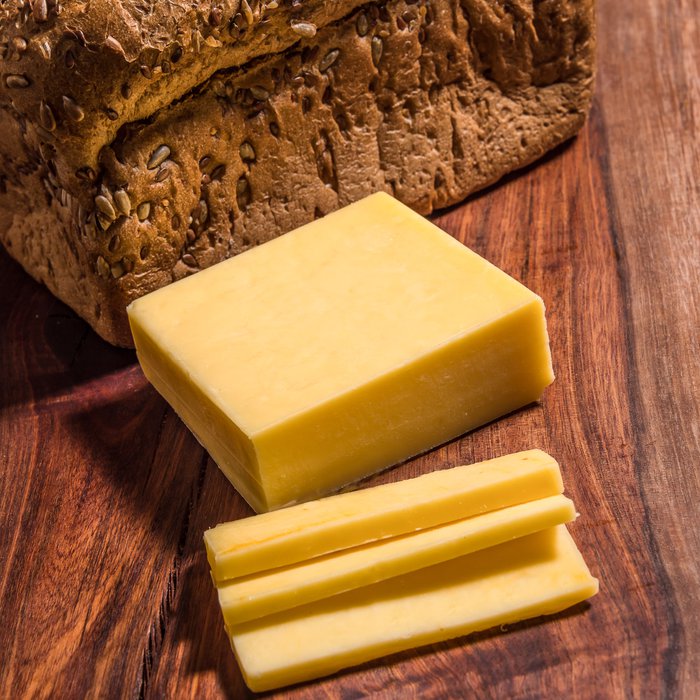 Sirimon Everyday Cheese
Firmly textured and with flavours reminiscent of gouda and cheddar combined, our Everyday Cheese is perfect for everyday use. The versatile and easy-to-cook-with cheese is a classic staple in the kitchen.
Recipes using Sirimon Everyday Cheese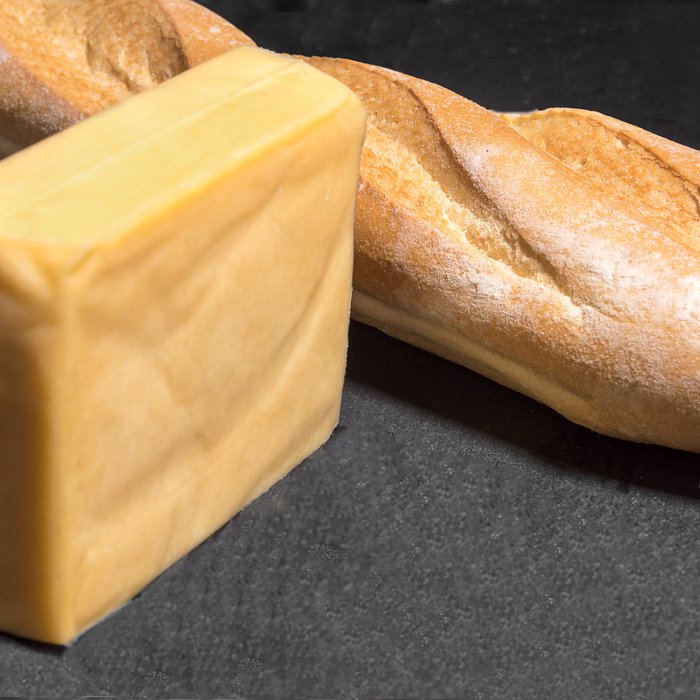 Sirimon Feta
Firm and crumbly, our Sirimon Feta comes in two variation: regular and with za'atar.
Regular Feta: a salty white cheese with a tangy finish that hints at notes of sweetness.
Feta with Za'atar: infused with za'atar, a Middle Eastern spice blend, for added earthiness.
Pair it with fresh fruit on a cheeseboard, or add it into salads, pasta, or sandwiches. Or simply savour feta with a glass or dry rosé or an aromatic white wine.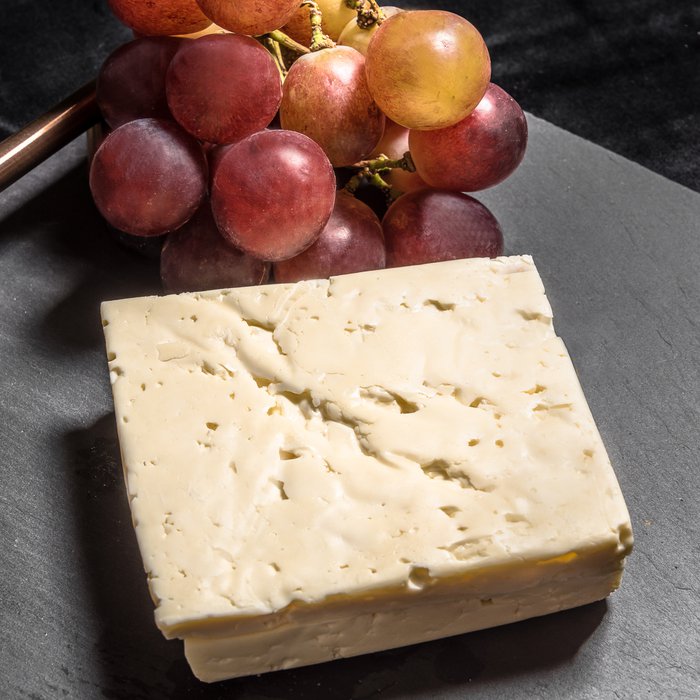 Sirimon Gouda
Sirimon Gouda is a semi-hard cheese with a salty, buttery and nutty flavour. Our gouda is available in two variations: regular and smoked.
The unique Smoked Gouda is created in a specially curated process using liquid smoke from acacia trees, adding to the cheese's complex flavour profile.
Pair the versatile, full-bodied cheese with a crisp ale or a woody white wine, or incorporate it into different dishes to pay homage to its distinct character.
Recipes using Sirimon Gouda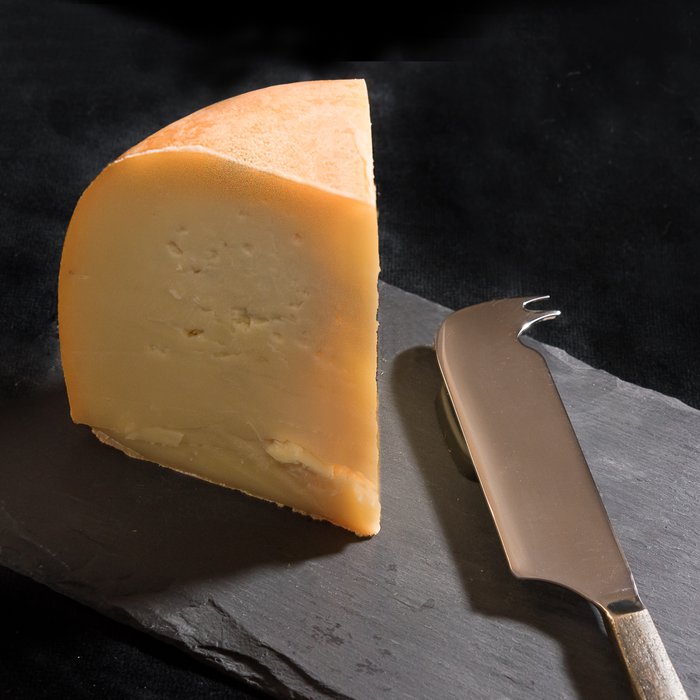 Sirimon Halloumi
Squeaky and chewy, our Sirimon Halloumi comes in three variants: regular, piri piri and with nigella seeds.
Regular Halloumi: a springy white cheese that's carefully brined to give it that strong, salty flavour. When cooked, the saltiness of the halloumi fades into a savoury bite with a slightly creamy texture.
Piri Piri Halloumi: infused with Scotch bonnet and assorted spices for an added spicy kick.
Halloumi with Nigella Seeds: blended with nigella seeds for an added herbaceous flavour.
Grilled or fried, our halloumi is a great protein-filled option that's crispy outside and sensually melted on the inside. Pair it with a mellow wine, champagne or a light rosé.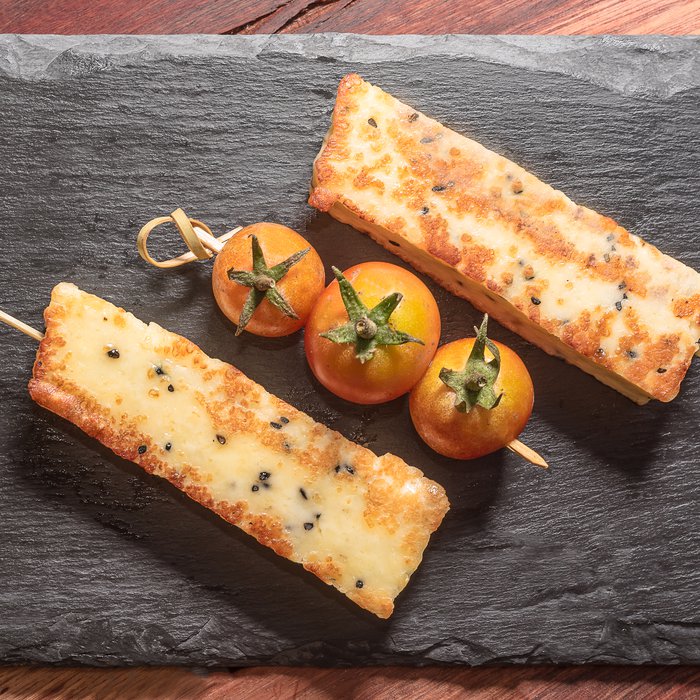 Sirimon Mozzarella
Our Sirimon Mozzarella is moist and delicate with hints of subtle sweetness, coming from the finest milk in Laikipia. The cheese is diligently stretched and kneaded by hand at our artisan studio giving it its soft and springy texture.
Mozzarella works well in pasta, salads, sandwiches and pizzas. It also pairs beautifully with white Tuscan wine.
Recipes using Sirimon Mozzarella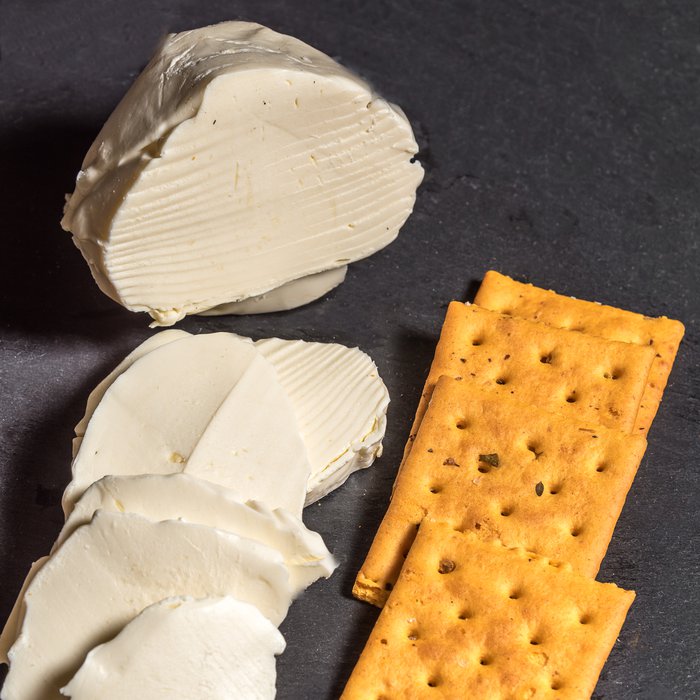 Sirimon Paneer
Soft and crumbly in texture, our Sirimon Paneer has a neutral taste.
Fresh and versatile, our paneer is a blank canvas for any dish. As a component of flavourful gravies, stuffed in flatbreads or grilled on a kebab, our tasty paneer is the perfect base for a range of Indian and South Asian food.
Recipes using Sirimon Paneer