RETAIL BRAND PROMOTER
If you're a foodie, have great communication skills and are sales oriented, you might be the one we're looking for. Send us your CV and a brief description all about yourself on corporate@sirimon.co.ke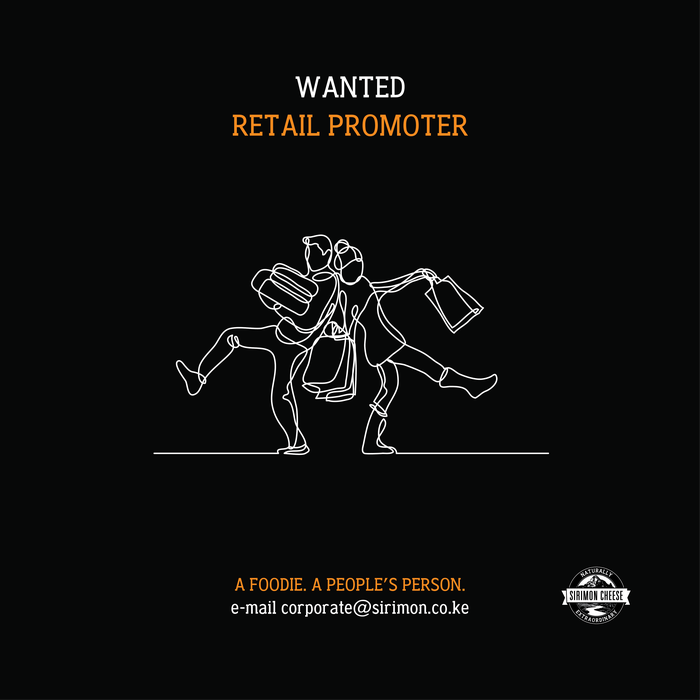 CHEF
Are you experimentive with food and are passionate about creating new recipes?
Are you looking to transitioning beyond working in commercial kitchens? Do you have an established network within the industry?
Then send us your CV and a brief description on corporate@sirimon.co.ke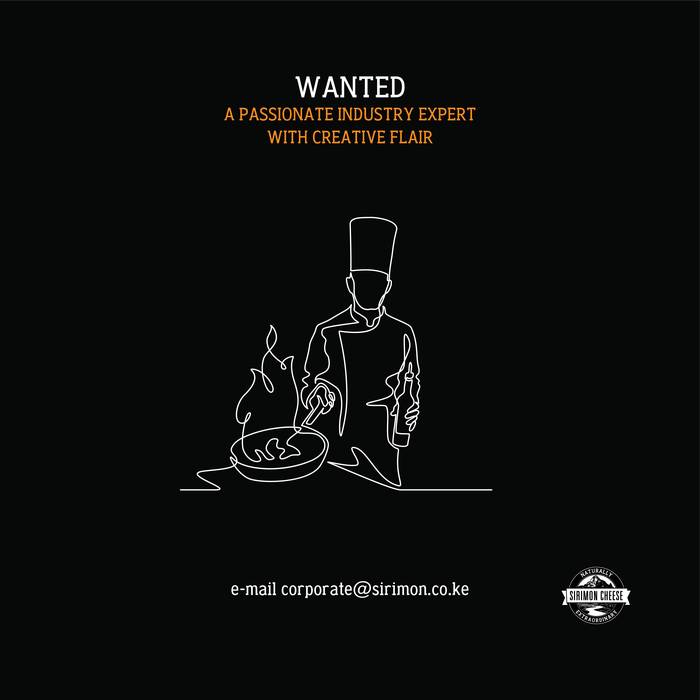 BRAND AMBASSADOR
Do you live, sleep, eat cheese? We're looking for a brand ambassador that presents well, is a good communicator and has all the flair to bring the Sirimon passion to life with consumers. 
Send us your CV and a brief description about why this is the role for you. corporate@sirimon.co.ke